BOOK REVIEW: The Illusionists by Laure Eve.
06:00
A shocking new world. A dangerous choice. Two futures preparing to collide...

Having left White behind her in Angle Tar, Rue is trying to make sense of her new and unfamiliar life in World. Its culture is as baffling as is it thrilling to her, and Rue quickly realises World's fascination with technology can have intoxicating and deadly consequences.

She is also desperately lonely. And so is White. Somehow, their longing for each other is crossing into their dreams, dreams that begin to take increasingly strange turns as they appear to give Rue echoes of the future. Then the dreams reveal the advent of something truly monstrous, and with it the realisation that Rue and White will be instrumental in bringing about the most incredible and devastating change in both World and Angle Tar.

But in a world where Life is a virtual reality, where friends can become enemies overnight and where dreams, the future, and the past are somehow merging together, their greatest challenge of all may be to survive...
So I know I didn't really enjoy
Fearsome Dreamer
, but I did want to carry on with the series so I picked up this book up when I went to YALC and I also got it signed by the author so YAY for me! I thought that it would be easier for me to get into this book because I somehow managed to finish
Fearsome Dreamer
...Uh, yeah right! To be honest, it did take a shorter time to get into this book. But I still had to give it two chances to start this book. *Continues to bang head on desk.* I think that this book was slightly more boring than the first. And that is a shame because I do want to enjoy this series! I don't know what has happened but I think I perfer the first novel! *Sobs hysterically.* All of the good characters has gone to the bad side and I don't know what to do!
I saw a few reviews on this book explaining that this book is one of the best things that are out there but really? Sure, there were a
few
things I
enjoyed but there was hardly anything! The plot was a little bit messy and I think that this novel was rushed for some reason or another and I adore books with a neat storyline because that means it makes sense. The Illusionists did make sense slightly, but I wouldn't say I could follow it all the way through. It was like reading Fearsome Dreamer again. But thankfully, there was POVs that I could follow! So thank you Hot Key and Laure for doing this. Howver, my favourite character has become a wee bit worse than the first book. Everyone, that I know who have read this book, has told me that the plot really grips you: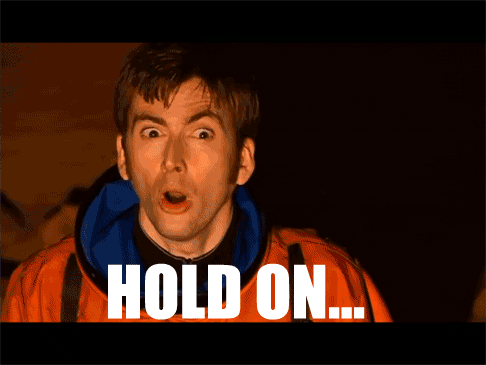 It does in one part and then right and the end of the book, you fall out of the book! This is a good series and you either love it/ hate it. It's like marmite. (OMG DID I JUST COMPARE A BOOK TO MARMITE? I love marmite.) There are a lot more twists in this plot and I am so happy about that and the ends of chapters have been written to perfection! Unfortunally, it is the main parts of the chapters I have a problem with! I found that some parts repeated itself a few times and I kept on thinking, "Yeah, I already know that! Tell me something new!"
There were some improvements and then there were some new bits that I didn't like! This is a series that I might have to re-read agin in the future to fully like/love or even hate. I think I just haven't been ready to begin this series! However, I still recommend this series so go read it and tell me your opinion! DFTBA!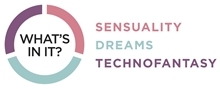 UPDATE:
I have now started school so my reviews will be limited. I will try to review as and when I can!