Top 5 Book Blogs YOU Should Visit!
00:00
Hi everyone! Today I am sharing some of my favourite book blogs to read! These bloggers are awesome, and I think that everyone should give their blogs a visit! :3


Amber is one of my favourite bloggers out there, and she was one of the people who inspired me to start my own book blog two years ago. The reviews on The Mile Long Bookshelf are fantastic, and I have blamed this blog countless times for my TBR growing. Amber also creates some really interesting posts, some of which helps with book blogging itself (i.e.
advice on how to take better photos
), as well as discussion posts! Amber's blog is one to check out, and I promise you that you won't be disappointed by going onto her blog!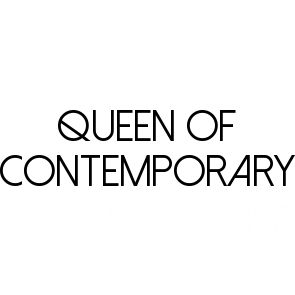 Now I only found Lucy's blog through her
YouTube
channel, but when I started to read it I knew that this would be a blog to keep reading. And recently, Lucy's blog had gotten just over ONE MILLION views, which is amazing! Lucy has written some very interesting posts, she has had some phenomenal authors on her blog, and her reviews are brilliant! Lucy is also the creator and host of the #ukyachat, which is on Twitter every few weeks! Definitely go check her blog out!

Holly's blog is amazing, and think I might be a little biased here because Holly is one hell of an awesome unicorn! Lost in a Library hosts some fantastic posts, some of which talk about why
she isn't a fan of certain authors
, and her reviews are pretty awesome. (Again, I am blaming Holly for the growth of my TBR.) Also, Holly runs a pretty damn good
lifestyle blog
- which you should all check out as well! However, Holly is a brilliant author and I think that Lost in a Library should get more attention because it's a perfect read! If you don't go on Holly's blog, I will make sure that I will send my army of unicorns to make you do so!
You might be familiar with Rita, because she has kindly come on this blog before and helped me out with several posts. Weaving Pages has some of my favourite reviews, as well as posts talking about
feminisim
. I've been a fan of Rita's for well over a year now, and I'm really glad that I found Weaving Pages because Rita does give out some fantastic advice on blogging- and she deserves to have more people read her blog!
This was one of the first book blogs I started to read when I began book blogging. Books for Birds is run by bloggers Zoe and Fionnuala and I simply adore the book tags they run. (They're recently done a
Great British Bake Off
tag, which was amazeballs to read!) I also love the blog's design, and I think it's quite clear from their logo that Books for Birds is a beatuiful blog! This is a wonderful blog, and I urge more people to go and read it; as it is fantastic! (Also check out their reviews, because they're really well written!)
Of course, I do have more than five favourite book blogs- but if I were to create a post about them all, then you'd be here all day reading about them! I will be doing another one of these posts in the future so do keep an eye out! I'd also like to say that I've re-launched my photography blog (
Gee's Photography
) and there's a new post up every week!
Gee! :3