World Book Day 2016
06:00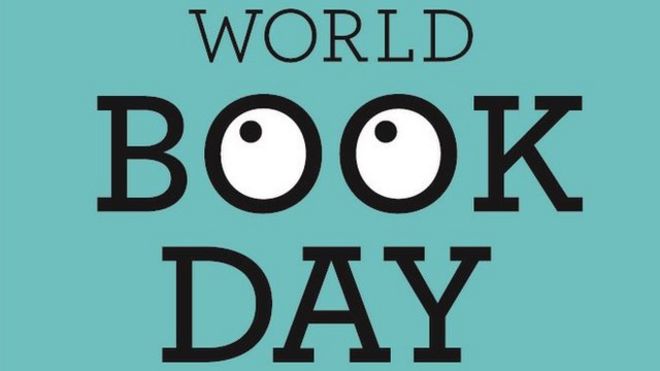 Hello everyone, and happy World Book Day!

What is World Book Day, you ask? World Book Day is an enitire day celebrating books in all kinds of ways: many schools dress up as their favourite characters, children get free book vouchers so that they can get one of the free World Book Day books, and so much more. It's one of my favourite days because, one, I get to laugh at my teachers because they look hilarious in their costumes and, two, it's one of the only times I get to see people excited about reading.

Now, I am a passionate reader - there's no doubt about it. And in honour of World Book Day, I thought that I could recommend you my favourite novels - as I love talking about them and I also want more people to be excited to read. So here are a few of my favourite novels:


1. Geek Girl by Holly Smale.
Now, if you have been reading this blog for a while now, you would know that I am a huge, HUGE fan of Holly Smale's Geek Girl series. Holly's novels are witty and addictive, and you will just fall in love with the characters and the writing style...Everything about these novels are perfect. If you are a fan of contemporary novels, Geek Girl is the series you should read.
2. The Sin Eater's Daughter by Melinda Salisbury.
I have a thing for fantasy novels; a hunger. And when I picked up a copy of Melinda Salisbury's The Sin Eater's Daughter, I was drawn into the world that Salisbury created and by the time I had finished it I wanted more. Everything about Melinda's novel is so unique and different - I simply adore the characters and I can never shut myself up about The Sin Eater's Daughter. It's a perfect novel and it needs to be read by everyone.
3. All of the Above by Juno Dawson (writing as James Dawson).
Juno Dawson is one of my favourite authors, ever. I love her writing style, every single one of her novels and the characters she creates. All of the Above is one of Juno's most recent novels, and I read it within two hours. It was amazing, I loved it so, so much. I was pulled into the story and it's, argh, so hard to describe without spoiling it. Just go read it because you'd be missing out.
Those three are just a selection of my favorite novels, I have so many I have actually lost count. Although, what novels are your favourite and why? Let me know!